About Sandra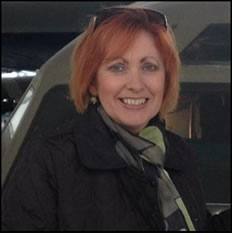 My name is Sandra Hayes. I am a Psychosexual Therapist (or sex therapist).
I have also been a qualified registered nurse for over 25 years and have worked for many years in the fields of mental health and sexual health, both in the NHS and private sector.
I have a lot of experience of discussing sensitive and intimate topics with people, including issues relating to sexual identity and sexual assault/abuse. My approach is caring and professional and counselling is totally confidential.
I also have experience of delivering sexual health education in schools and colleges and have a family planning qualification.
Qualifications include a degree in Psychology, a postgraduate certificate in Low Intensity Psychological Therapies and a postgraduate diploma in Psychosexual Therapy from the Relate Institute.
I offer therapy in Colchester, Essex; this is convenient for Suffolk and accessible from south Norfolk.
Professional Membership and Qualifications
Member of COSRT
(the College of Sexual and Relationship Therapists)


Postgraduate diploma in Psychosexual Therapy from the Relate Institute
BSc Psychology
Registered nurse