Psyschosexual Therapy - Cognitive Behavioural Therapy - for the Colchester area of Essex and Convenient for Suffolk
Psychosexual therapy is suitable for heterosexual (straight), homosexual (lesbian and gay) and bisexual couples or individuals. All counselling is offered from either the The Trinity Centre, Colchester, Essex, or from The ExploringU Counselling Centre For Well-being, Sudbury, Suffolk.
Psychosexual Therapy: Cognitive Behavioural Therapy
I offer Psychosexual Therapy, which is based mainly on cognitive behavioural therapy (CBT). This looks at how our thoughts, behaviours and feelings can influence each other and helps in breaking a cycle of negative thinking and unhelpful behaviours. The good thing is that you can learn tools to use to help you maintain a healthy relationship in the future.
Psychodynamic Counselling
I also use some psychodynamic elements in counselling. This is where we explore the unconscious meaning behind some of your behaviours. This can help to acknowledge and challenge deep beliefs or feelings. It can also help to break negative patterns of behaviour.
Sessions
On average sex therapy may take 10 - 14 sessions, but each person or couple is unique and we will go at your pace, rather than setting unrealistic goals or trying to stick to a rigid regime. The aim is to eliminate anxiety from intimacy and learn more about sexual arousal and your body.
I am also a sexual health nurse, so have a lot of experience in talking to people about sexual matters, including sexual problems, sexually transmitted infections (including HIV), sexuality and sexual assault (including rape and abuse).
I can help you to deal with loss of desire, increased desire, self esteem issues, aversion to intimacy and sex, vaginismus and painful sex, erectile problems and ejaculation problems.
Professional Membership and Qualifications
Member of COSRT
(the College of Sexual and Relationship Therapists)


Postgraduate diploma in Psychosexual Therapy from the Relate Institute
BSc Psychology
Registered nurse
Professional Qualities and Approaches Used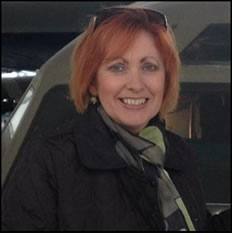 Confidential
Sensitive
Professional
Caring
Cognitive Behavioural Therapy
Psychosexual Therapy
Psychodynamic Counselling
Some of the Conditions That I Treat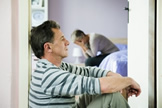 Loss of desire
Sexual aversion
Sexuality issues
Painful sex
Vaginismus
Orgasmic difficulties
Erectile problems
Premature or delayed ejaculation
Sex addiction
I Work With
Heterosexual (Straight), Homosexual (Lesbian / Gay), Bisexual, Transgender